LET SHARE ANY NICE LOOPHOLES WE KNOW OF?
Tax is boring lets face it. I have listed a few loopholes you can use to avoid the tax sting. Please add to my list.
Well if you have been paid for any gigs and you have given out a receipt for that payment and you have included your ABN (Australian Business Number) then you are required to put in a business tax statement as part of your income. Yes, how boring.
HOBBY OR BUSINESS
You might squeeze your gigs into a hobby rating. "A hobby is a spare-time activity or pastime pursued for pleasure or recreation. Unlike a hobby, a business is run with the intention of making a profit" (ATO). The tax department will bore you with their Tax or Hobby tool. But basically if you have an ABN and you have supplied that number on your invoices, then you are a business.

If you have given out a receipt without an ABN, or just got a shit load of cash from your CD and merch sales then you are in luck. But it is illegal.
CLAIM THE CAR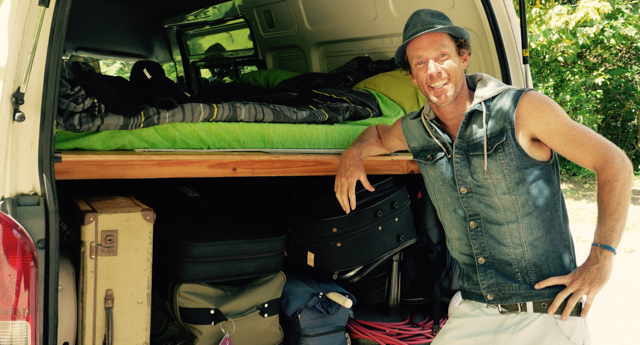 For the rest of us, what can a musician claim at this time of year. Well you can claim a lot of stuff. You can easily claim car expenses with a km per gig method. This requires no logbooks, just a statement of the distance travelled and type of car. Upto about $3500.
RIGHT OFF YOUR NEW GUITAR AND STOMPBOX
Any instruments you have bought. You may wish to depreciate these products over many years. But anything under $1000 can be an immediate tax right off. So your Wazinator Stompbox, even though it will last for many years it is an easy tax right off.
STRINGS AND JEANS AND SHITE
Consumables such as strings, drum heads, office stationary, posters. Also any clothes you have bought specifically for being on stage, like your cool jeans, dress, shoes and cap. This is a nice loophole.
INCOME TIP FROM APRA
On the income side of things, the best advice i can give any muso who plays original songs is join APRA. Then every gig you do you can claim royalties, or whatever they call them. It works out about $30 - 40 extra dollars per gig. Well it doesn't sound like much, but if you do the paperwork in one hit and you have played say 30 gigs this year (of originals) then you will get around $1000 extra bucks. Boom. Now that is worth the pain of the paperwork. You can backdate your claims to 2 years.
WHERE'S YOUR RECIEPT
Loophole this, if you are a band leader and employing musicians in your band, then they should be giving your their invoices. If they are session friends/players, then the invoice will allow you to right off their payment as part of your expenses. If you are a session player musician then you should be giving out your personal invoice to your band leader each gig you do. It won't guarantee you get hired again, but it will make you look more professional.
PLEASE SUGGEST
If you can think of any more great tax loop holes for musicians, please offer your suggestions. Also if i have made any mistakes in my suggestion, I am no tax agent, thank Jimmy.